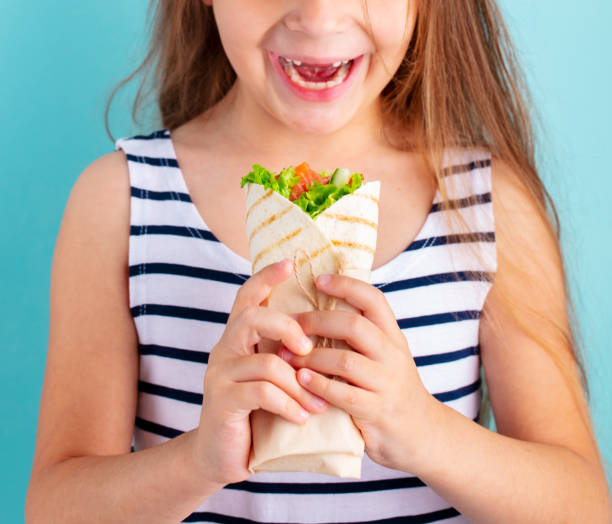 Yes, Chipotle does offer a kids menu, providing delicious and kid-friendly options for the younger members of your family. The kids menu at Chipotle is specially designed to cater to children's tastes while ensuring they enjoy the same high-quality ingredients and customizable experience that Chipotle is known for. In this article, we'll explore the offerings on Chipotle's kids menu and the delightful choices available for the little ones to enjoy.
Below, you'll find the current prices for Chipotle kids menu:
Food
Price

Chipotle Kid's Menu

Kid's Build Your Own
$6.57
Kid's Quesadilla
$5.25
Chipotle's Kids Menu Options
Chipotle's kids menu includes the following main options:
Kids Build Your Own
This option allows children to customize their meal, similar to the regular menu. Kids can choose between a build-your-own Kids Taco, Kids Burrito, Kids Bowl, or Kids Salad. They can then select their preferred protein, such as chicken, steak, barbacoa, carnitas, sofritas (plant-based protein), or the classic grilled veggies.
Kids Quesadilla
The Kids Quesadilla is a popular choice among children. It features a soft flour tortilla filled with cheese and the child's choice of protein, grilled to melty perfection.
Kid-Friendly Sides
In addition to the main options, Chipotle's kids menu offers a selection of tasty sides that kids will love:
Cilantro-Lime Rice: A flavorful and fragrant rice preparation that pairs perfectly with any main choice.
Black Beans: Nutritious and packed with protein, black beans are a great option for kids to add to their meal.
Queso (Optional): For an extra treat, kids can enjoy a side of queso, a smooth and creamy cheese sauce that adds a delectable touch to their meal.
Chipotle's Drink Options for Kids
Chipotle's kids menu also includes a variety of drink options to keep children refreshed:
Organic Milk: A classic and wholesome choice for kids to enjoy with their meal.
Apple Juice: A refreshing and fruity option that kids will love.
Honest Kids Apple Juice Pouch: A tasty and organic juice pouch with no artificial ingredients.
Kid-Sized Chipotle Experience:
The kids menu at Chipotle aims to make the dining experience enjoyable for children of all ages. Chipotle's staff is trained to provide friendly and helpful service, ensuring that kids feel comfortable and welcomed as they customize their meals. The portion sizes on the kids menu are specially tailored to suit smaller appetites, making it a perfect option for younger children.
Nutritional Considerations
Chipotle is committed to providing transparent nutritional information, and the kids menu is no exception. Parents can find detailed nutritional information about each item on the menu, allowing them to make informed choices that align with their child's dietary needs and preferences.
Ordering a Delicious Meal for Your Child at Chipotle
Chipotle's kids menu offers a delightful and customizable dining experience tailored exclusively for children. With a variety of mouthwatering options such as build-your-own Kids Tacos, Burritos, Bowls, or Salads, along with the ever-popular Kids Quesadilla, young diners can indulge in the same high-quality ingredients and flavors that make Chipotle a favorite among all ages. The kids menu is thoughtfully designed to cater to smaller appetites, ensuring that children can savor their meals comfortably. Alongside tasty sides like cilantro-lime rice, nutritious black beans, and the option to add creamy queso, Chipotle's kids menu provides a balanced and delicious meal for your little ones. Moreover, with drink choices like organic milk, apple juice, and the Honest Kids Apple Juice Pouch, young diners can stay refreshed while enjoying a memorable dining experience at Chipotle.
To know more about Chipotle's kids menu, please visit their official website.