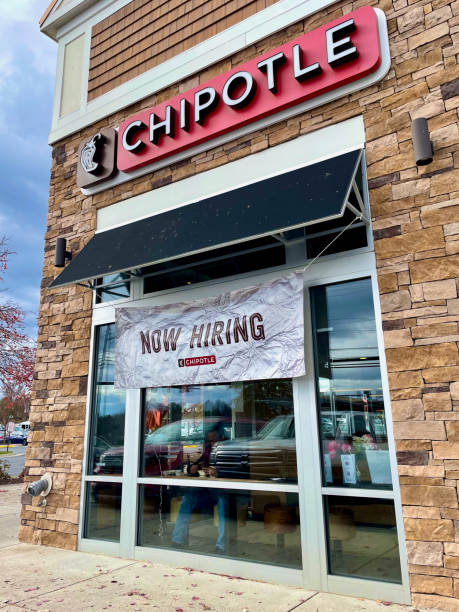 Have you ever dreamed of hosting a party or event that leaves your guests tantalized by mouthwatering flavors and delectable dishes? Look no further than Chipotle's catering menu! As one of the most popular fast-casual restaurants, Chipotle is renowned for its fresh ingredients, bold flavors, and customizable options. Now, with their catering services, you can bring the magic of Chipotle directly to your next gathering.
Below, you'll find the current prices for Chipotle catering:
Food
Price

Two Meat Spread Price is per person / 20-200 people

Choose two meats from Chicken, Steak, Carnitas, Barbacoa, or Sofritas (vegan)
$12

The Big Spread – Three Meats and Fajita Veggies
Price is per person. 20-200 people

Choose three meats from Chicken, Steak, Carnitas, Barbacoa, or Sofritas (vegan)
$13.50

Burritos By The Box Price is per person. 6 or more people

Burrito
$8.75

Chips & Salsa Spreads
Price is per box

Chips & Salsa Spread (serves 10-15)
$40
Chips & Salsa Spread (serves 15-20)
$55
Exploring Chipotle's Catering Menu
Wondering about what to expect from Chipotle's catering menu? Fear not! Let's dive into the scrumptious array of offerings that are sure to amaze your guests.
Chipotle Burritos by the Box
If you want to satisfy your guests' hunger pangs in style, Chipotle's burritos by the box are an absolute must-try. Each box contains a mouthwatering assortment of burritos, thoughtfully filled with tender meats, flavorful rice, savory beans, fresh veggies, and a selection of salsas. From the classic Chicken Burrito to the vegetarian-friendly Sofritas option, there's something for every palate. Bursting with flavors and wrapped in a warm tortilla, these burritos are sure to be a hit!
Bountiful Burrito Bowls
For those seeking a customizable feast, Chipotle's burrito bowls have got you covered. These bowls start with a base of cilantro-lime rice or savory brown rice, followed by your choice of protein, whether it's succulent steak, juicy chicken, mouthwatering carnitas, or flavorful sofritas. Top it off with a medley of fresh toppings, including guacamole, pico de gallo, sour cream, and cheese, and you have a burst of flavors in every bite. Perfectly portioned and visually appealing, these burrito bowls make for an irresistible catering option.
Tempting Taco Party
Tacos, the ultimate crowd-pleasers, take center stage in Chipotle's catering menu. With soft flour tortillas or crispy corn shells as a base, these delectable treats are generously filled with your choice of protein and a variety of toppings. Whether you go for the classic Barbacoa Tacos or the vegetarian-friendly Veggie Tacos, each bite is a burst of taste and texture. Add some chips and salsa on the side, and you've got a fiesta your guests won't forget!
Pricing and Ordering Information
Now that we've explored the tempting world of Chipotle's catering menu, let's take a closer look at the prices and ordering process.
Pricing
Chipotle's catering menu is designed to accommodate gatherings of various sizes, from small gatherings to large events. Prices vary based on the number of people you plan to serve, the specific menu items you choose, and your location. Generally, the cost per person is competitive and provides excellent value for the quality and taste offered.
Placing an Order
Placing a catering order with Chipotle is a breeze, thanks to their user-friendly online ordering system. Simply visit their website or use their mobile app to explore the catering menu, customize your order, and select the pickup or delivery option that suits your needs. Chipotle's catering team is always ready to assist you in creating a delightful experience for your guests.
Additional Services
In addition to their sumptuous catering offerings, Chipotle provides various add-ons to enhance your event. From refreshing beverages and savory chips with guacamole to mouthwatering desserts, you can create a fully customized catering package that meets your guests' needs and exceeds their expectations.
Final Thoughts
Chipotle's catering menu with prices offers an enticing and flavorful way to elevate any event or celebration. With an array of options like burritos by the box, bountiful burrito bowls, and tempting taco parties, you'll be sure to leave your guests impressed and delighted. The process of ordering is straightforward, and the pricing is reasonable, making Chipotle's catering a perfect choice for all occasions. Embrace the deliciousness and let Chipotle cater your next event, ensuring a memorable experience for everyone involved!
To know more about Chipotle's catering menu and prices, you may visit their official website.